At Leisureplex Holiday Hotels, we pride ourselves on our welcoming and quality service across our hotels. We look forward to serving our customers and enjoy making each hotel stay a memorable one. Our mission is to exceed our customers' expectations in providing a memorable, high quality holiday with a warm and friendly welcome.
Leisureplex Holiday Hotels is part of the Alfa Leisureplex Group. In 2015, our employees took over the driving seat of the Alfa Leisureplex Group when we made the exciting transition to Employee Ownership.
We believe that Employee Ownership produces more commitment to delivering a quality customer experience and higher standards of customer service. Employee Ownership makes us a different sort of company and we always try to ensure this is evident in all our interactions with customers and suppliers.
We have over 800 employee owners across the Alfa Leisureplex Group. The majority of our team are located at our 22 Leisureplex Hotels, which are in superb locations throughout the UK.
From the moment you make your first enquiry to the last day of your holiday, we will strive to offer you the very best service.
Most importantly, being Employee Owned means that everyone is working together as one team to provide you with the very best service to ensure you have an enjoyable holiday!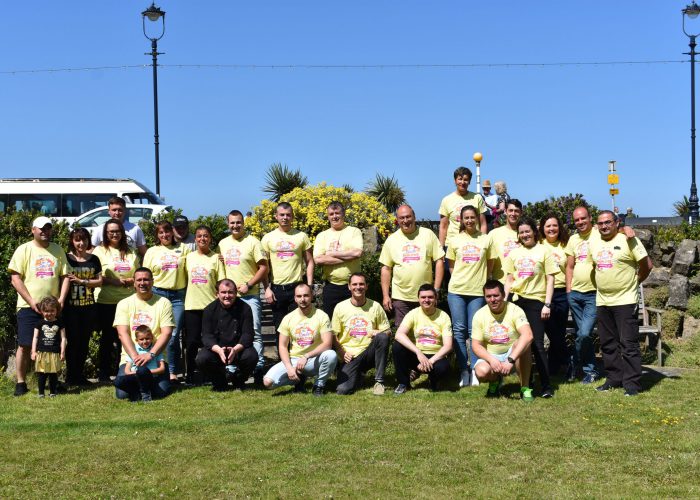 A variety of destinations to choose from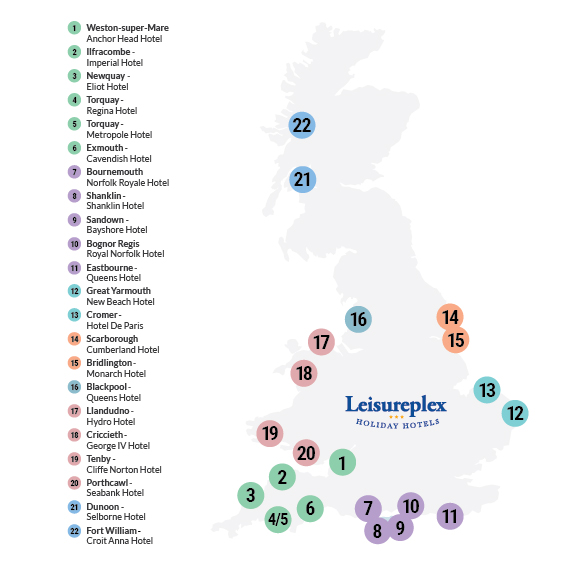 We have hotels all around the UK including the South, East Coast, North East, North West, Scotland and Wales.
Our 22 Leisureplex Hotels are situated in prime locations within the best British seaside resorts. Most are overlooking the beach and sea and boast spectacular views, while all are ideally placed for exploring your chosen resort. Our aim is to allow you the opportunity to explore or relax whenever it suits you, without having to compromise.
When you arrive in your chosen resort, you will find our hotels in the very best locations and ideally placed for exploring. The often spectacular views from your hotel only add to the enjoyment of your holiday and the beauty and architecture of many of the Leisureplex hotels gives you a sense of the prominence of these buildings within the resort.
We pride ourselves on delivering consistently high standards throughout our hotels: clean rooms, quality décor, bright modern bathrooms and attention to the small details that make all the difference to your stay. Many of our hotels are listed buildings of great character and beauty and therefore the size of rooms may vary considerably. All hotels have a ballroom or large area for dancing and most have comfortable lounges, sun lounges or games areas. Many guest rooms boast fabulous sea views and all come with en-suite facilities, hairdryer, tea/coffee making facilities, access to free Wi-Fi and television with radio channels, as standard.